Montreal Dio is a community that includes students, staff and faculty, as well as friends and guests. Community members are diverse in culture, theology, life experience, gender, sexuality, ethnicity, racialized identity, language, and many other facets of identity. We strive to be a warm, welcoming, generous, and inclusive community as we all seek to discern the ministries to which God is calling us. In our chapel life and on retreat, in our life in Montreal and around the college, we come together before Christ and as a community to grow in the knowledge and love of God, and the love of one another. 

Annual Retreat
We begin the academic year with a college retreat – usually at a beautiful retreat centre – for a time of community building, spirituality, reflection, worship, music and relaxation. The retreat is an opportunity to get to know other members of the college community and reflect on our common life and calling as Christians in the world.
Wednesday Community Worship
Wednesday Community Worship
On Wednesdays throughout the term, we gather for ecumenical worship followed by lunch and community time. We share this time with the wider Dio community, alternating between Anglican and United Church styles of worship, or a combination of the two.
Community Evenings
We gather one evening a month for a United Church communion celebration and a shared meal, usually on the third Tuesday of the month.
Morning and Evening Prayer
Morning and Evening Prayer
Morning and evening prayer take place every Tuesday, Wednesday, and Thursday at 8am, and Monday, Tuesday, and Wednesday at 4:30pm respectively in St. Luke's Chapel. The style of prayer is the Anglican Daily Office. In addition, we hold a morning eucharist service at 8:00am on Friday mornings, followed by breakfast.
The college expects that all students preparing for Christian ministry will have a life of prayer during their time as a student and that that life of prayer will be centred, in some fashion, on St. Luke's Chapel. The form that takes will vary from student to student as we seek to adopt an ancient rhythm of prayer to the realities of modern living, commuting, class schedules, and family life.  
Our worship services are an opportunity to deepen our relationships with one another before Christ. As we welcome guest celebrants and preachers, they are also an opportunity to learn from the preaching and presiding style of a diversity of people. It is generally expected that all students will endeavour to be present at the weekly Community Worship services on Wednesdays and Fridays. In addition, it is expected that students preparing for ministry in the United Church tradition will attend the monthly United Church community evening. 
Students are invited into leadership roles almost from the moment of their arrival. The college expects students to take their place on the chapel rota, officiating at the Daily Office and serving at Eucharist. Additionally, all students are invited to join the preaching rota for Friday Eucharists in the winter term and senior students are invited to preach at a Wednesday Eucharist.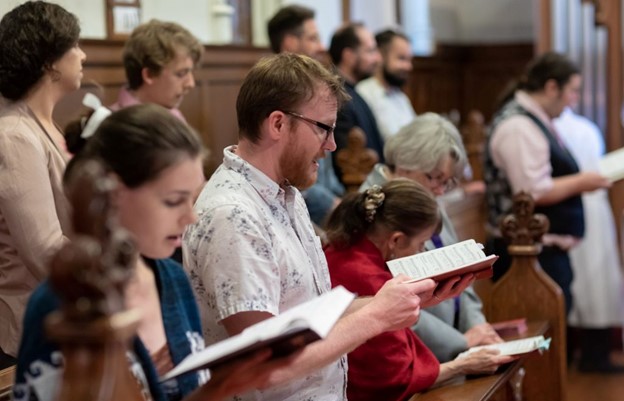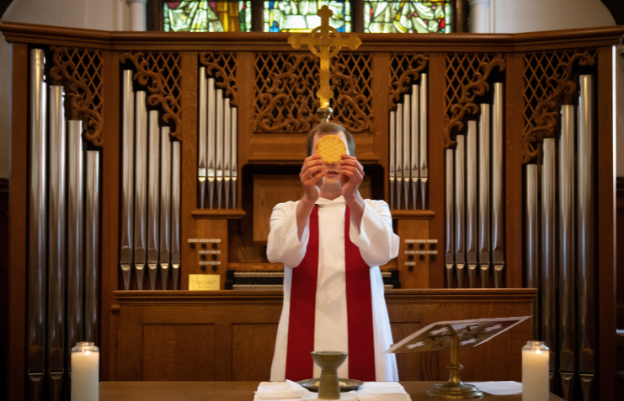 Members of our community speak many different languages at home and are committed to living and working in a francophone province in a bilingual country. Because of our association with McGill University, virtually all of the classroom teaching for our degree programs in Montreal is in English. In our life as a community and in our worship services, we seek to reflect Canada's bilingualism. Our goal is to create a welcoming place for francophones and anglophones, giving everyone the opportunity to practice and improve their French or English.  
Need Someone to Talk to?

Staff and faculty make it a priority to be as accessible as possible. When not in meetings or classes, we usually keep our doors open and are available through other means so students feel welcome to connect or find a time chat.

College Chaplain
The Rev. Jennifer Bourque serves part-time as college chaplain for all students at Dio. She offers pastoral support to students and oversees the worship life of the community. She can be reached at 514-849-3004, or [email protected].