LIFE IN MONTREAL
All our work and study takes place against the backdrop of Montreal, a multi-cultural, multi-lingual, and world-class city that is home to four major universities. There is always something interesting going on in Montreal!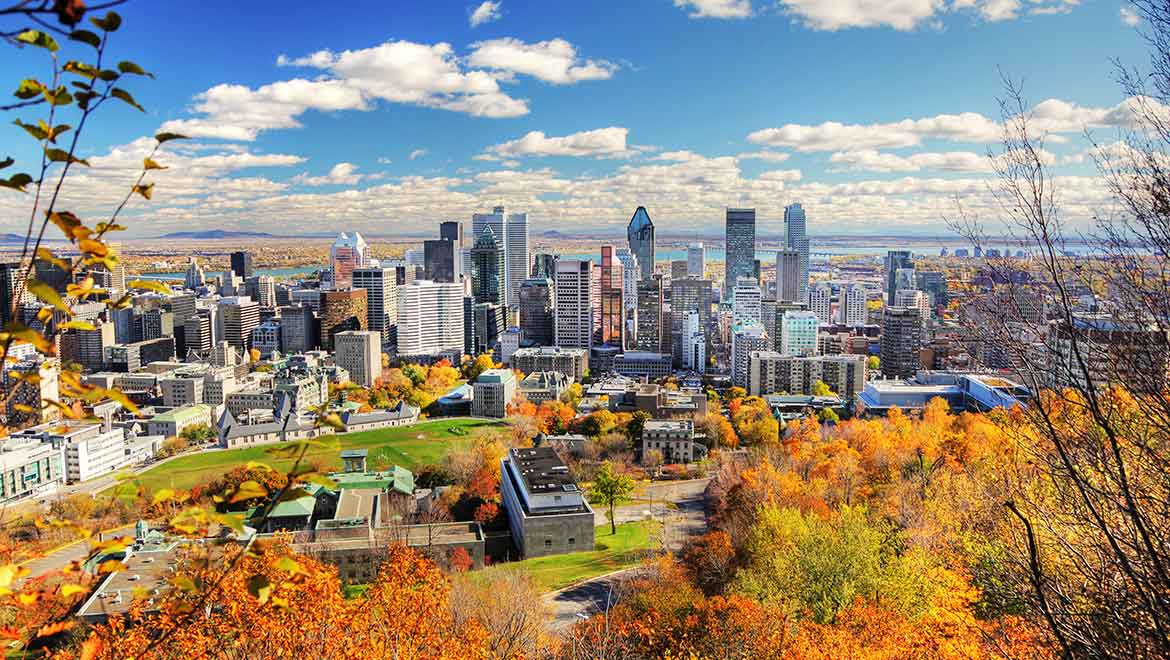 Montreal has sometimes been called "North America's European city." It's incredible diversity, rich arts scene, great access to outdoor spaces, and unique neighbourhoods make it an amazing place to live. High-quality public transportation in Montreal means that our students live in a variety of neighbourhoods around the city. In general, students find the cost of living to be much lower than in other major cities in Canada.
Montreal has a vibrant arts and culture scene, terrific food, and the vigour and sense of life that comes from being a city in which people from all over the world work and make their lives. Even a little winter cold or summer heat can't dampen the enthusiasm of life in this city.
Montreal is also home to many indigenous people and close to several indigenous reserves. The traditional name for Montreal is Tiohtiá:ke. We are situated on the traditional territory of the Kanien'kehà:ka nation, a gathering place for many First Nations. We recognize that the Kanien'kehá:ka are the custodians of the lands and waters on which we worship, and learn together at Dio. We remember this land's history and its Indigenous people in respect, as we honour their lives, strength and resilience. May God guide us towards reconciliation, justice and peace.