4-DAY INTENSIVE IN MONTREAL
Monday, January 14, 2019 to Thursday, January 17, 2019, 9am to 4pm at Presbyterian College
Leadership in congregations is one of the most pressing needs of the church. This course provides students with lenses to study their congregations, explores various models of leadership, and encourages students to think about the ways Christian leadership differs from other models in society.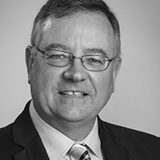 The Rev. Dr. Dale Woods
Instructor
Dale Woods is principal of Presbyterian College in Montreal. He has a D.Min. from Luther Seminary on congregational change and years of experience in congregational ministry across Canada. As principal, he continues to study and explore the relationship between leadership, spirituality and congregational renewal.
TUITION
$300: Auditor
$380: students for credit

This course is open to people engaged in lay or ordained ministry, those preparing for ministry, or those looking for continuing ministerial education.
Credit: This is a 1.5-credit course. Credit can be offered towards the Master of Divinity or Diploma in Ministry programs, or students may enroll as non-degree independent students. Auditing is also possible. Auditors do all the assigned reading and attend all class sessions but do not submit written assignments and do not earn credit. The college can also prepare certificates of attendance for those who need continuing education credit.
Admissions: The basic admission requirement is an undergraduate degree (in any subject) or its equivalent with a 2.7 CGPA. Please contact the college if you have any questions about whether you are eligible to apply.
Application: If you have taken a course at the college before, please contact the college to indicate your interest in enrolling in this course. If you have never applied to the college before, please submit an application and apply as an independent student. Once the application process and registration are complete, students will receive more information about the course including readings and assignments.