Friday November 15th 2019 - 9am to 4pm
A workshop for congregational pastoral care providers, ministry students, and clergy.

 
This workshop will use a case-study approach to analyze and reflect on offering pastoral care with the children and youth of our faith communities.

 
Topics will include:
The pastoral care needs of children

Social media, pastoral care, and young people

Supporting young people through grief and loss

Pastoral care as support for children's and youth's faith development

Integrating care of children and youth into the pastoral care ministry of the congregation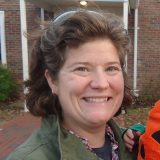 The Rev. Dr. Hilary Bogert-Winkler
Instructor
The Rev. Dr. Hilary Bogert-Winkler is the new Director of Pastoral Studies at Montreal Dio. Hilary has a decade's worth of experience as a priest in both parish and youth ministry. She has recently completed a doctorate at the University of Connecticut. She brings to this course a deep love of the Bible and a desire to bring it to life for Christian groups everywhere.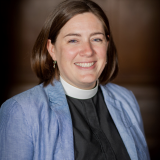 The Rev. Jennifer Bourque
Instructor
The Rev. Jennifer Bourque serves as a college chaplain at Montreal Dio, offering pastoral support to students and overseeing the worship life of St. Luke's Chapel. She first came to the college for the Montreal Ministry Challenge in the summer 2003. Later, she enrolled in the college and was ordained in 2008. Since 2008, she has worked as a spiritual care professional, working with patients, families and staff from diverse religious backgrounds.
Friday November 15, 2019 • 9am to 4pm

 
Lunch not included
Presbyterian College, 3495 University avenue
Cost: $60

 
Register:

 

info@montrealdio.ca
Credit: Non-credit