Typically, the Master of Divinity degree requires a previous undergraduate degree for admission. But many people who are called to ordained leadership in the church later in life never completed an undergraduate degree. At Dio, we believe these students can still engage in the kind of academic program in an ecumenical setting that is the hallmark of our work.
The Master of Divinity as a first degree makes advantage of Dio's unique relationship with McGill University to offer students without an undergraduate degree a pathway to ordained ministry. In this 90-credit program (3 years of full time study), students enrol first in courses in McGill's Bachelor of Theology program. In the final year of the program–the In Ministry Year–students continue to learn about ministry while putting it all into practice in a full-year church placement. Students leave prepared for faithful and creative leadership in churches charting their way to a new future. The M.Div. is accredited by the Association of Theological Schools.
AN OUTLINE OF THE PROGRAM
The M.Div. as a first degree is offered in conjunction with the School of Religious Studies of McGill University and the Montreal School of Theology. It is a 90-credit degree that can be completed in three years of full-time study. Many students complete it on a part-time basis as well.
During the two years of study in the Bachelor of Theology (B.Th.) program at McGill University. students learn of the historic wisdom of the Christian tradition. Required topics include the Old and New Testaments, Christian Theology, Ethics, Church History, Christianity in a Global Context, as well as elective courses. Greek and Hebrew are not required for graduation but are offered and the college strongly encourages students to take at least one Biblical language. M.Div. students also participate fully in the life of the college, including worship in the chapel and our weekly community meals. M.Div. students are also enrolled in a non-credit ministry seminar in which they begin to bring together their academic study with their calling to ministry.
The final year of the program is the college's innovative In Ministry Year. Students are placed full-time in a parish or other ministerial setting and work closely with a designated supervisor and learning support committee. They attend that church every Sunday, leading worship, preaching, and generally becoming part of the life of the community. This in-person learning is complemented by ongoing classroom learning. Students split their week between their ministry placement and courses on subjects like pastoral care, preaching, mission, leadership, and Anglicanism. These courses are structured to enable students to reflect on their placement and further their preparation for ministry. All these courses (except Anglicanism) are taught ecumenically by faculty of the Montreal School of Theology and all courses are offered in a hybrid-online format meaning that the In Ministry Year can be completed in a low-residency format.
Over the course of the program, students write a three-part Integrative Paper that allows them to bring together their classroom and field learning and reflect on their preparation for ministry.
KEY INFORMATION
| | |
| --- | --- |
| | June 15 for fall admission; November 1 for winter admission |
| Supporting application material needed | Personal statement, two letters of reference, and transcripts of previous study |
| | |
| | Full-time and part-time options available |
| By distance or in Montreal? | Two years in Montreal, with distance options available for the third year |
| | |
| | Complete McGill application and college application and submit supporting material |
APPLICATION AND ADMISSIONS
Students in the Master of Divinity are co-enrolled in McGill University and Montreal Diocesan Theological College. Applicants must simultaneously apply to McGill and the college.
McGill's application form is available online and includes a charge of approximately $110. The college's application form is available on this website. There is no charge for applying to the college, though in order for your application to be complete, you must also apply to McGill. In addition to the application form, a complete application includes transcripts of previous post-secondary study, a personal statement, and two letters of reference.
Transfer credits from other colleges are accepted. Please contact us to find out more.
Those wishing to apply for advanced standing (waiver of prerequisites) will need to pay a $75 assessment fee.
Under the terms of our affiliation agreement with McGill, tuition is paid directly to our college for all three years of the program. While enrolled at McGill, students also pay student fees to McGill. See our tuition and fees page for more information, including about financial aid.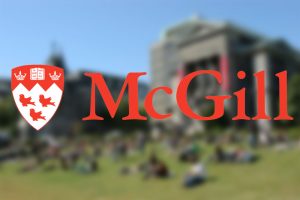 We know that thinking about the future of your education can be overwhelming, so we're here to help make it easier for you!
Using the form below, write us a message detailing any questions or concerns you may have. Be sure to fill out the e-mail address box so that we can get back to you. All other fields are optional.