CREDIT COURSES IN CHRISTIAN THEOLOGY
A brand new course offering intended to make theological education accessible to a wider range of students and lay people than the regular programs offered by the Montreal School of Theology!
Fall 2017 MST Certificate Course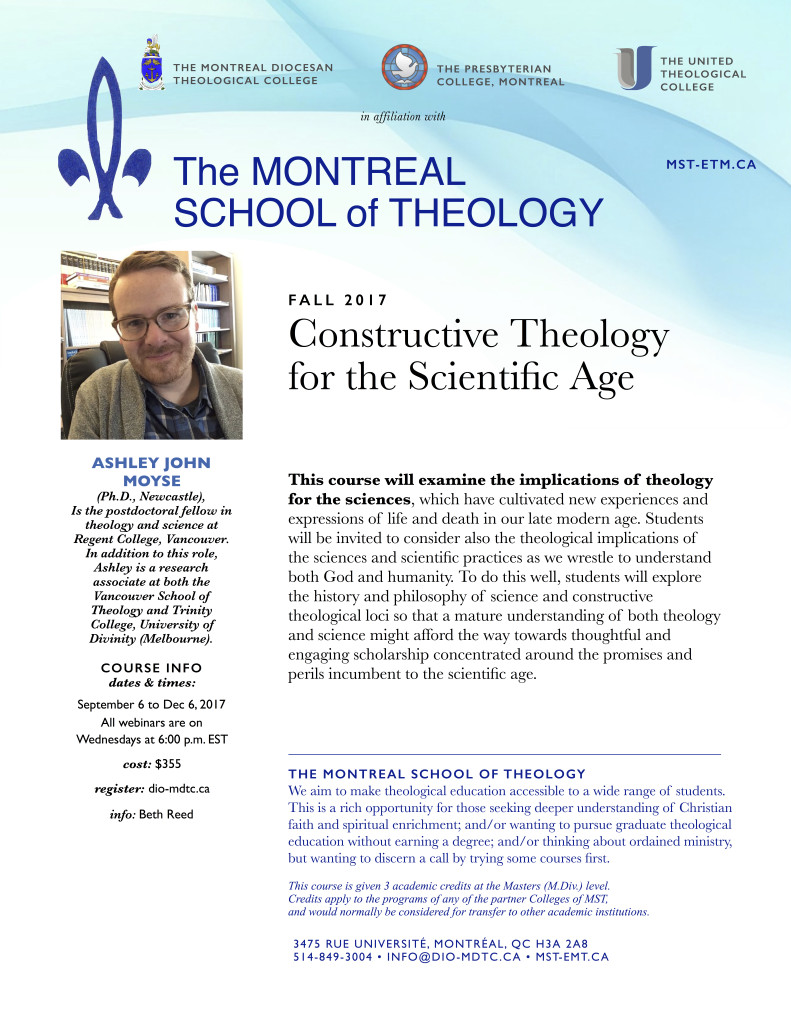 Constructive Theology for the Scientific Age
Dr. Ashley Moyse
The class begins September 6  (Wednesday evenings 6pm – 8:45pm)
A RICH OPPORTUNITY FOR THOSE:
seeking deeper understanding of Christian faith and spiritual enrichment; and/or
wanting to pursue graduate theological education without earning a degree; and/or
thinking about ordained ministry, but wanting to discern a call by trying some courses first.
THESE COURSES ARE GIVEN ACADEMIC CREDIT AT THE MASTERS (M. DIV.) LEVEL:
Each course qualifies for three (3) credits.
Credits may later be applied to the programs of any of the partner Colleges of Montreal School of Theology, and would normally be considered for transfer to other academic institutions.
Courses will be offered evenings, weekends and other alternative schedules and modalities.