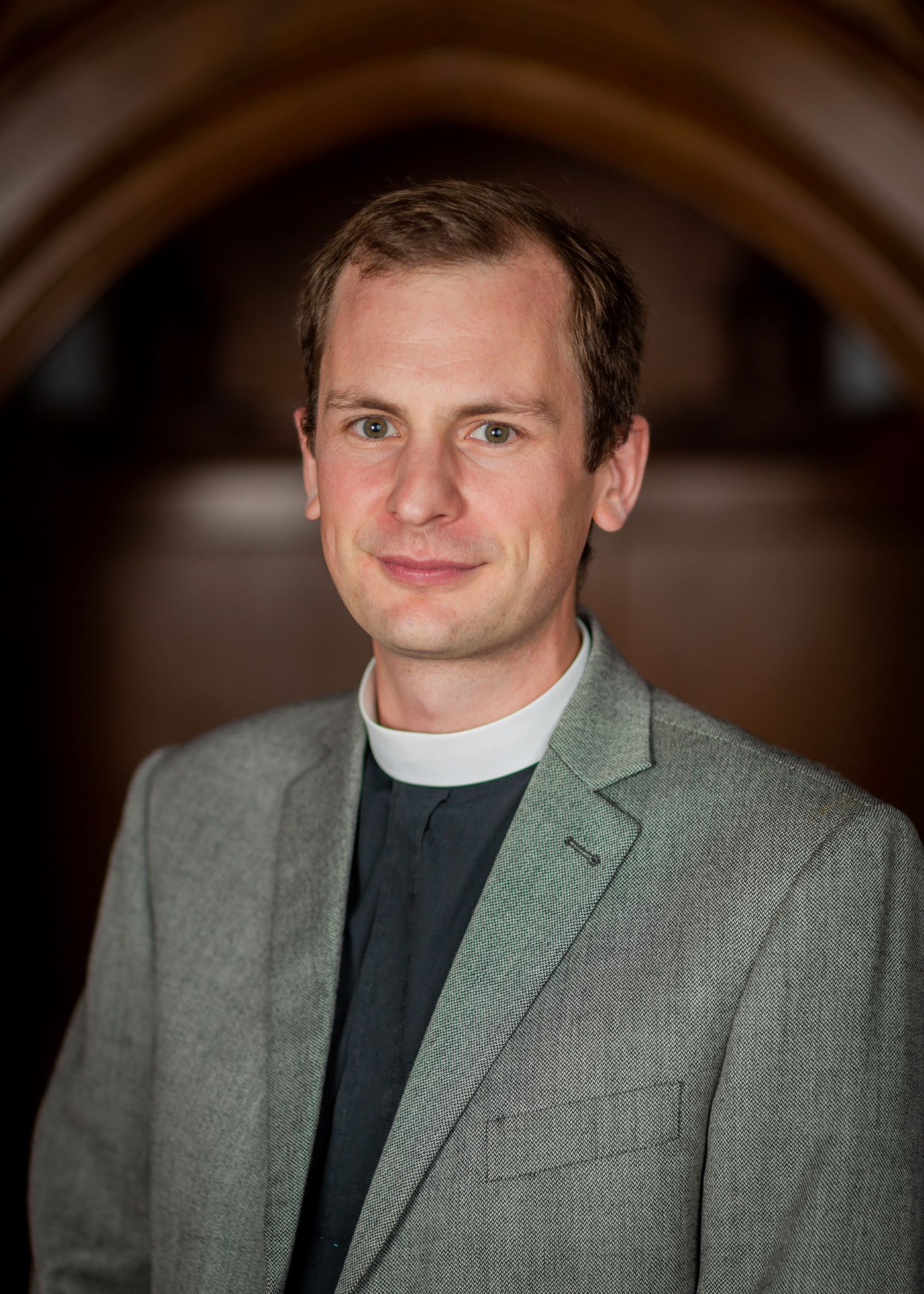 3475 University, Montreal QC H3A 2A8
The Rev. Dr. Jesse Zink has been principal of Montreal Diocesan Theological College since August 2017. He oversees the life of the college, represents the college to its partners and the broader church, and teaches courses on mission and Anglicanism. Baptized in Canada and confirmed and ordained in the United States, he has worked in the Anglican Church of South Africa and the Church of England before his arrival in Montreal. Prior to ordination, he spent time variously as a DJ, a news reporter, and an ambulance driver.
In his spare time, he likes to spend time outdoors. He aspires to visit every park in Quebec's fantastic network of national parks, Société des établissements de plein air du Québec.
EDUCATION
Ph.D., Cambridge University, Faculty of Divinity
M.Div., Yale Divinity School
Diploma in Anglican Studies, Berkeley Divinity School
M.A., University of Chicago, International Relations
B.A., Acadia University, Classics and Political Science
Books
Articles (selected)
The Rev. Dr. Hilary Bogert-Winkler
Director of Pastoral Studies
The Rev. Dr. Hilary Bogert-Winkler has been Director of Pastoral Studies at the college since July 2019. She oversees students in their field placements, works with other colleges in the Montreal School of Theology to deliver the In Ministry Year, provides academic counseling to all students, and teaches courses on preaching and liturgy. Originally from Kentucky, Hilary worked in youth ministry in the Diocese of Western Massachusetts at the parish and diocesan levels while also pursuing a doctorate in church history and liturgy.
EDUCATION
Ph.D., University of Connecticut
M.A.R., Yale Divinity School, Institute of Sacred Music
M.T.S., Harvard Divinity School
B.A., Western Kentucky University
The Rev. Jennifer Bourque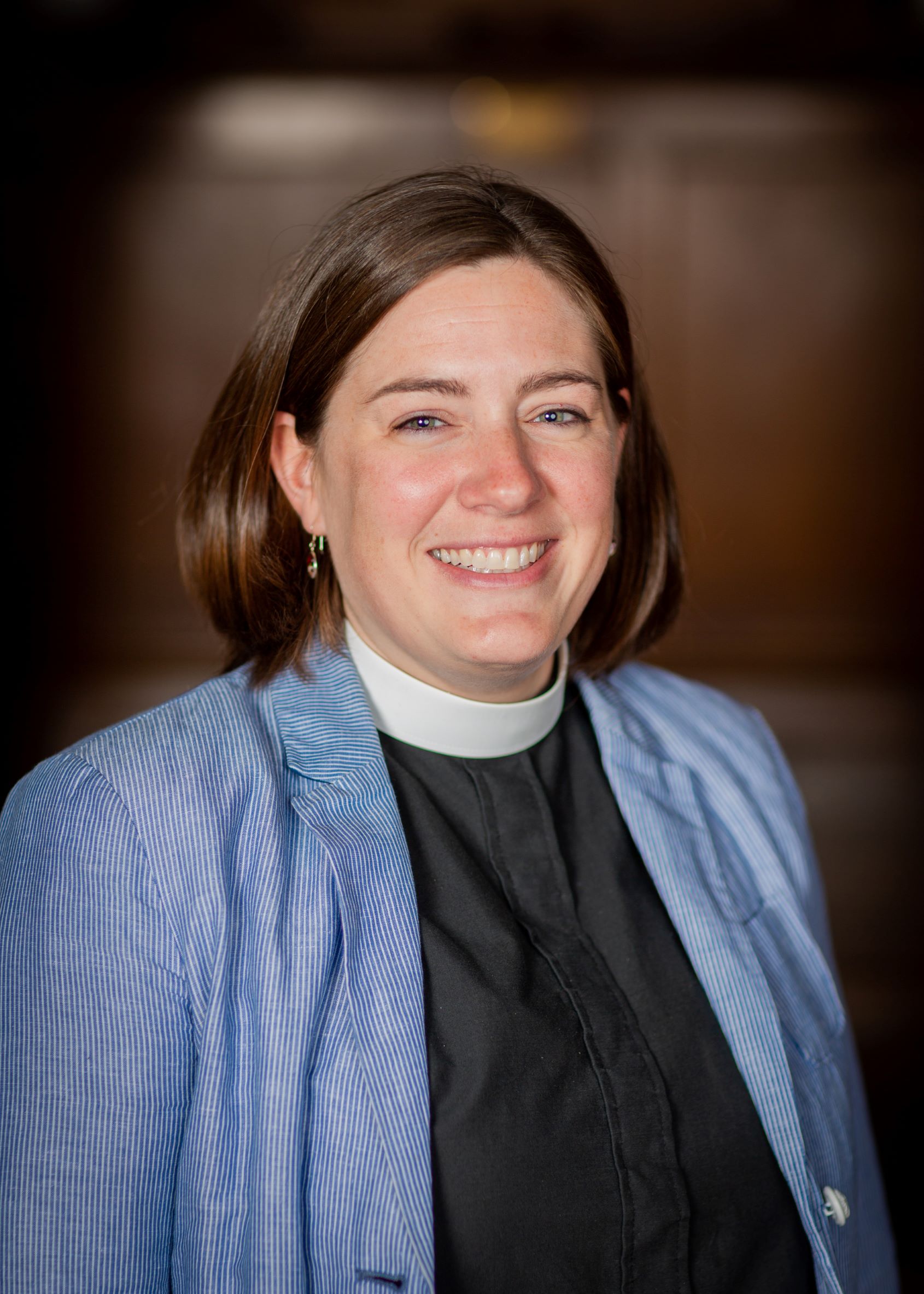 The Rev. Jennifer Bourque
The Rev. Jennifer Bourque serves part-time as a college chaplain, offering pastoral support to students and overseeing the worship life of St. Luke's Chapel. She first came to the college for the Montreal Ministry Challenge in the summer 2003. Later, she enrolled in the college and was ordained in 2008. Since 2008, she has worked as a spiritual care professional, working with patients, families and staff from diverse religious backgrounds.
EDUCATION
Diploma in Ministry, Montreal Dio
Master of Sacred Theology, McGill University
B.A., Mount Allison University
Beth Reed
Beth Reed joined the staff as College Administrator in 2013. As administrator, she is the point person for applications, admissions, financial aid, and so much more.
Jennifer James-Phillips
Jennifer James-Phillips serves as the bookkeeper of the college and manages financial matters.
HONORARY AND ASSISTING FACULTY
The Rev. Sophie Rolland
The Rev. Sophie Rolland trained as a lawyer before ordination as a priest. She currently serves as the rector of the Parish of Vaudreuil and teaches classes in the college on Anglican polity.
Dr. Jonathan White
DIRECTOR OF CHAPEL

Dr. Jonathan White is a graduate of Oxford University and Yale Divinity School's Institute of Sacred Music. He serves as director of chapel at the college and director of music at Christ Church Cathedral in Montreal. He oversees college worship and music, particularly for our community Eucharist services and teaches classes on church music.
The Rev. Eric Dyck
The Rev. Eric Dyck has served for many years as the pastor of St. John's Lutheran Church in downtown Montreal. A seasoned and experienced liturgist and worship leader, he teaches courses at the college on the theology of liturgy.
The Rev. Prof. Patricia G. Kirkpatrick
The Rev. Prof. Patricia G. Kirkpatrick is a professor of Old Testament at McGill University and a graduate of the college. She is an expert in oral composition and transmission of Old Testament narrative and a holder of a college honorary Doctorate. Ordained in the Diocese of Montreal, she has had a long and fruitful association with the college and its students.
Prof. Torrance Kirby
Prof. Torrance Kirby is a professor of Ecclesiastical History at McGill University and an active member of the college community. An expert in the Reformation and the writings of Richard Hooker, his presence enlivens our common life.