LIFE IN MONTREAL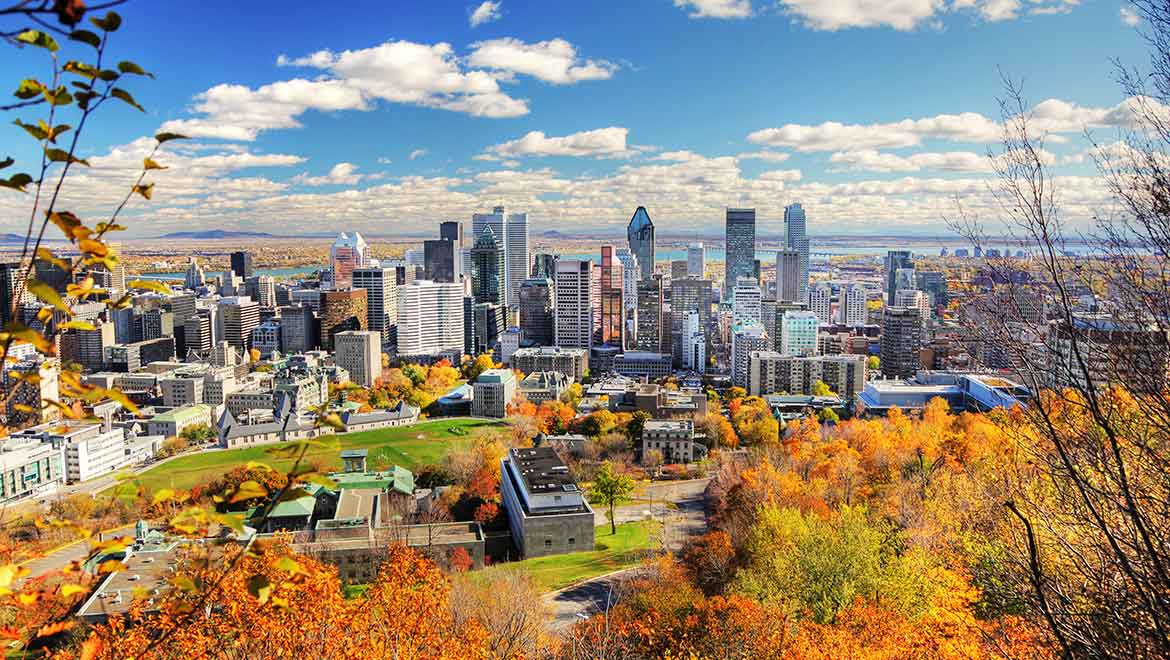 All our work and study takes place against the backdrop of Montreal, a multi-cultural, multi-lingual, and world-class city. Montreal is home to four major universities, meaning there is always something interesting going on.
High-quality public transportation in Montreal means that our students live in a variety of neighbourhoods around the city. Some live downtown, close to the college. Others live at a slightly further distance, in places like Plateau, Notre-Dame-de-Grace, or Verdun, and become involved in the life of their neighbourhoods. In general, students find the cost of living to be much lower than in other major cities in Canada.
Montreal has a vibrant arts and culture scene, terrific food, and the vigour and sense of life that comes from being a city in which people from all over the world work and make their lives. Even a little winter cold or summer heat can't dampen the enthusiasm of life in this city.