Fall
Online course: Thursdays, 6.15pm to 9pm, September 13 to December 6
Students must have reliable Internet access to participate in the class.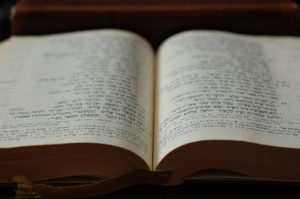 Over many hundreds of years oral and written stories, hymns, poems, sayings and songs were brought together to form the Hebrew Bible, sometimes referred to as the Old Testament. This book has become a central text of not only Western civilization, but the backbone of the three monotheistic faiths: Islam, Judaism, and Christianity. The course will offer a critical overview of the content, periods in history, geography, socio- political, and theological approaches to the Hebrew Bible. While we will use historical-critical tools and view this material as a product of human culture, emphasis will also be given to understanding these scriptures from a Christian faith perspective. There are no prerequisites for this course.
About the instructor:  The Rev. Dr. Gregory Davidson is Lead Minister at Central Presbyterian Church, Hamilton, Ontario. He has a Ph.D. from the University of Cambridge and has taught at the Montreal School of Theology, Queen's University, and Knox College in Toronto. For 2012-2013 he was the Moderator of the Presbytery of Montreal, has served on that Assembly Council of the Presbyterian Church in Canada, and is part of the (national) Benevolence Committee.
Cost: $300 | $380 | $490
Christian Mission
4-day intensive in Montreal: Monday, September 10 to Thursday, September 13, 2018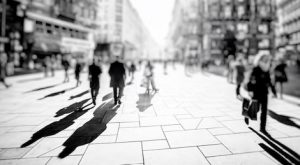 Churches across Canada recognize that mission is central to their response to the good news of Jesus Christ. But just what mission means and what it looks like is not always clear. This course looks at the historical and theological roots of mission, while also introducing students to a variety of approaches to congregational mission, including community analysis, new monasticism, new church development, Eucharistic missiology, and much else. Students will leave with a renewed understanding of the meaning and significance of mission and practical ideas for thinking about mission in their own ministry contexts.
About the instructors:
The Rev. Dr. Jesse Zink is principal of Montreal Diocesan Theological College. He has traveled and written widely about Anglican history and theology, including his book Backpacking through the Anglican Communion: A Search for Unity.
Dr. Roland De Vries is Director of Pastoral Studies of Presbyterian College. He has a record of effective congregational ministry, and oversees the field education program, teaching in areas such as preaching, worship, congregational leadership, and the theology and practice of ministry.
Cost: $300 | $380 | $490
Preaching
K.J. Campbell Preaching Workshop: Friday, November 3, 2018
More information to be announced soon.
Instructor: Dr. Elizabeth Jones
Winter
Christian Theories of Justice
Online course: Wednesdays, 6.15pm to 9pm, January 16 to April 17
Students must have reliable Internet access to participate in the class.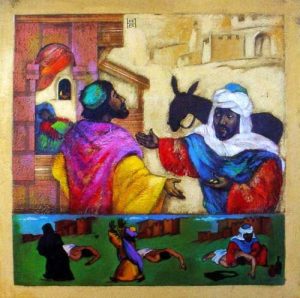 What is justice?  What is mercy?  How do Christians make sense of the social and political problems of the day? This course explores these questions through a survey of major theories of justice from both philosophical and theological perspectives. Topics include liberal, libertarian, communitarian, feminist, and liberationist theories in conversation with Roman Catholic, Anglican, and Protestant approaches as well as theologies of restorative justice, including indigenous and womanist approaches. Current social issues will be discussed in order to make both practical use of the varied approaches to justice and to critically examine the limits and possibilities of the different theories.  Social issues to be examined include: colonialism's legacies, racisms, gender and sexual diversity, poverty and the market, war and nonviolence, and climate change. At the end of this course, students will be familiar with a spectrum of theories of justice and will be able to articulate their own theologically and philosophically based theory of justice as applied to a single current social issue.
About the instructor: Dr. Jason Crawford has a Ph.D. in religion and society from Concordia University. He currently teaches in the humanities department at Champlain College in Quebec and is an active member of Epiphany Anglican Church in Verdun.
Cost: $300 | $380 | $490
Congregational Leadership
4-day intensive in Montreal: Monday, January 14 to Thursday, January 17, 2019

Leadership in congregations is one of the most pressing needs of the church. This course provides students with lenses to study their congregations, explores various models of leadership, and encourages students to think about the ways Christian leadershipdiffers from other models in society.
About the instructor: The Rev. Dr. Dale Woods is principal of Presbyterian College and founder of the College's Leadership Centre. He consults and speaks widely about leadership, congregational change, and revitalization.
Cost: $300 | $380 | $490
General information
Credit: The courses may be taken for credit or audited. (The price is the same.) Ancient Christian Tales about Jesus can be offered towards the Certificate in Theology from the Montreal School of Theology. The two intensive courses may be offered towards the Diploma in Ministry from Montreal Dio. Letters certifying attendance at these classes can also be provided for those seeking continual ministerial education credit.
Admissions: These courses are open to students with an undergraduate degree (in any subject) or equivalent. They are suitable for people engaged in lay or ordained ministry, those preparing for ministry, or those looking for continuing ministerial education. Please contact the college if you have any questions about whether you are eligible to apply.
Accommodation in Montreal for intensive courses: Please contact the college for information on reduced cost accommodation in Montreal during the two intensive courses in January.
Application and registration: To apply for any of these courses, please contact Beth Reed (info@dio-mdtc.ca or 514.849.3004 x221) who can assist you in the next steps of the process. Once the application process and registration are complete, students will receive more information about the course including readings and assignments.
For more information, including application and registration, please contact the college: 514.849.3004 x221 and info@dio-mdtc.ca.