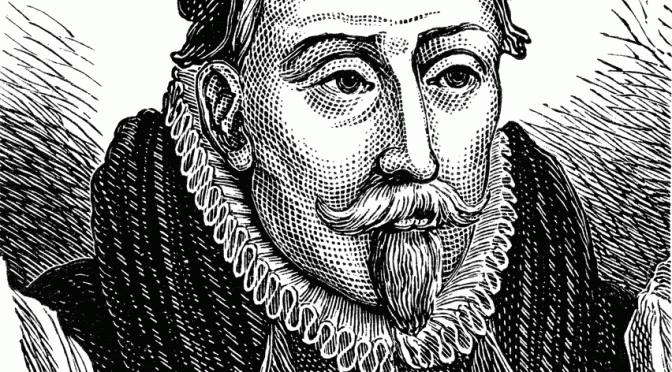 Dear friends,
As the weather turns and the school year shifts into a new gear, I find myself thinking about the integration between the life of study and scholarship, so much in evidence at the college, and the life of ministry to which we are all called. It is fitting, perhaps, that this Wednesday the church commemorates Lancelot Andrewes, a 17th century bishop in the Church of England known for his scholarship, preaching, and devotional life.
Andrewes had an exceptional reputation for scholarship and study. He was fluent in many languages and took a key role in the translation of the Bible authorized by King James I (today's King James' version). He taught for many years at Cambridge University and drew on all of this learning in sermons that continue to repay reading today. His learnedness is on full display in those sermons but in a way that is at once scholarly, holy, and playful. It was said of him after he died that "If he had been contemporary with the ancient fathers of the primitive Church, he would have been, and that worthily, reputed not inferior to the chiefest among them."
But what draws me and many others to Lancelot Andrewes is not his reputation for outstanding learning but the spirituality and holiness that shaped his ministry. While teaching in Cambridge, he also served in a parish church in London. He made himself available at St. Paul's Cathedral on a regular basis to offer spiritual counsel to all who sought it. His little book of private prayers, published after his death, reveal his deep humility and devotion to his faith. Andrewes became most fully who God had called him to be when he was ministering to others and preaching good news from the pulpit.
The work that we are engaged in in a context like this can naturally and repeatedly push us towards emphasizing scholarship and academic learning. These matters are of vital importance. But Lancelot Andrewes reminds us that ultimately all of this knowledge must be put in service of mission and ministry. Our study of the Bible in the classroom helps us improve the quality of our preaching and teaching. Our study of Christian history and tradition shows us how others have related to Christ in the past and how we can be called to today. The life of the classroom and the life of ministry are not alien to one another; instead, each enriches the other. Our study is helping us become more fully who God has called us to be.
Jesus reminds us we are to love the Lord our God with our all our heart, soul, strength, and mind. Lancelot Andrewes loved God with all his mind, clearly, but in his life and ministry he showed us that loving God with heart, soul, strength, and mind is an integrative task and that in so doing we are drawn deeper into God's love for us and for the world.
Faithfully yours,
Jesse Zink
This reflection was written by College Principal Jesse Zink for this week's Wingèd Ox, a community news digest named for our patron, St. Luke, and published weekly during the term on Monday (or Tuesday when Monday is holiday).