THE IN MINISTRY YEAR
The In Ministry Year is at the core of how we train people for ministry. Since the early 1970s, students at Dio and its partner colleges have spent a year dividing their time between parish and the classroom. Students in the In Ministry Year have a parish placement (or a placement in another ministry setting). They attend the church every Sunday, preaching, leading worship, and interacting with the congregation. Every other week, they work full-time in the parish, offering pastoral care, leading education sessions, and generally becoming part of the community. On alternate weeks, students are in the ecumenical classroom in Montreal, taking courses on topics such as pastoral care, mission, Christian education, and related subjects. Throughout the year, the student works with closely with their ministry supervisors and a committee of lay people from the congregation to reflect theologically on their work and their own calling to ministry.
This action-reflection model allows students to think and act theologically, while also learning the basics of ministry so that they are prepared to hit the ground running after ordination. Students who complete the In Ministry Year report a high degree of satisfaction with their studies and the extended amount of time they are able to spend in a parish placement.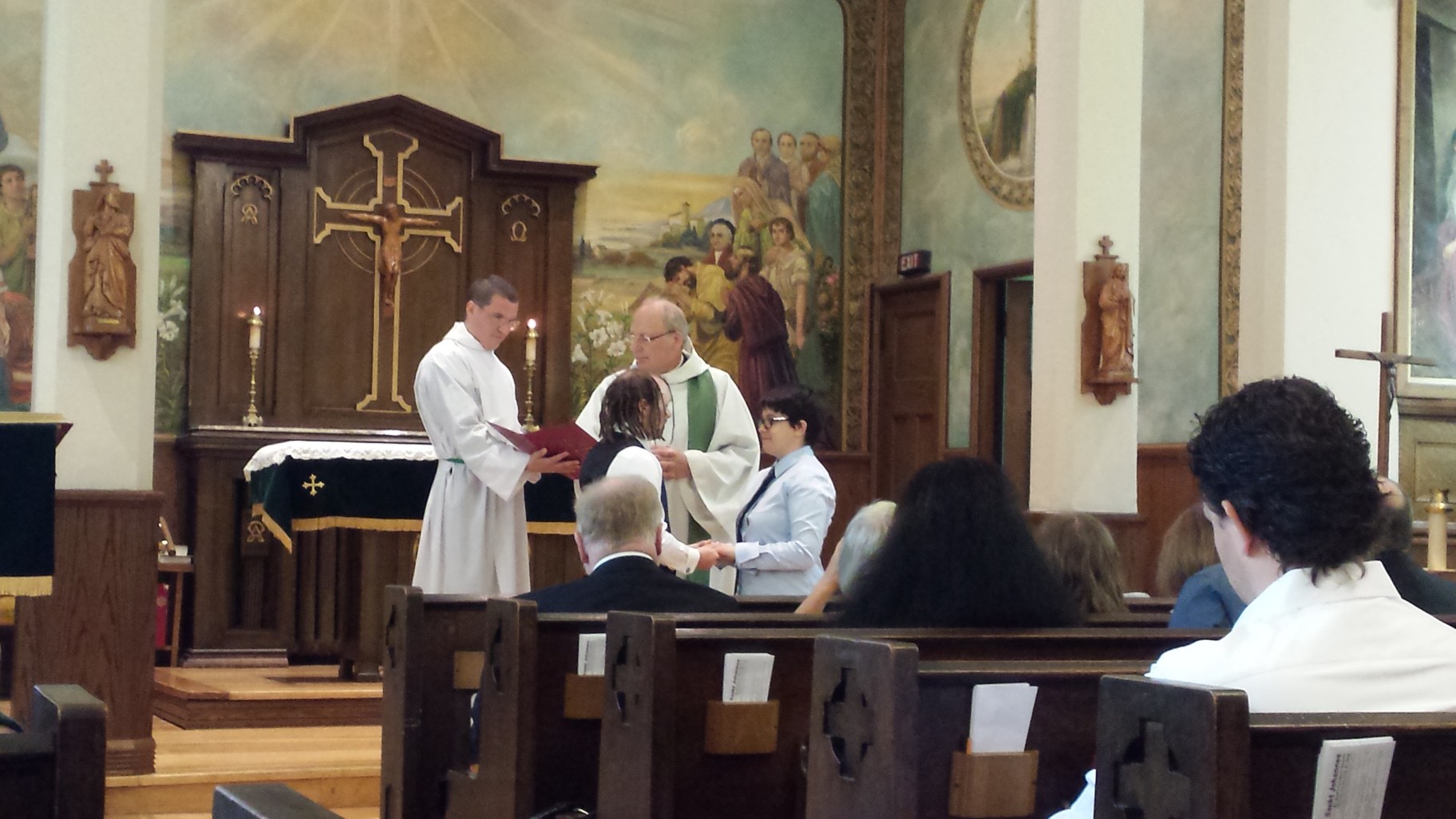 There are four ways into the In Ministry Year
It is the final year of the college's Master of Divinity program.
It is the entirety of the Diploma in Ministry program.
Students who complete the 60- or 90-credit Bachelor of Theology are eligible to apply for the In Ministry Year, leading either to a Diploma in Ministry or, in certain instances, a Master of Divinity as a first degree.
Students who have successfully completed the 12 units of the Reading and Tutorial program may apply for the In Ministry Year. The 12 units of the program plus the In Ministry Year leads to a Licentiate in Theology.
Supervised Field Placement
(MST 500; 12 credits): The third year of the M.Div. has a strong component of learning through practical experience. This theological field education framework employs disciplined theological reflection in various contexts to develop skills and capacities for ministry.
(MST 561; 3 credits): Explores various theologies of mission, and the specific cultural challenges of evangelization in our North American context.
(MST 531; 3 credits): This courses focuses on the fundamentals of sermon preparation, exegesis for preaching, developing a message, and sermon structure. This course also includes a preaching tutorial where students present sermons for feedback and reflection.
(MST 511; 1.5 credits): Introduction to the basic skills of pastoral care, and exploration of the particular gifts and challenges the student brings to this ministry.
(MST 541; 3 credits): Examines educational theory, theology and practice, and develops skills and knowledge for ministerial leadership in faith formation and education
Congregational Leadership
(MST 562; 1.5 credits): Provides students with lenses to study the congregation, and explores the various dynamics of leadership, particularly in the context of ordained ministry
Anglican History and Theology: An overview of the Anglican tradition, with a particular focus on contemporary expressions of Anglicanism around the world.
Anglican Liturgy and Worship: The theology and development of Anglican liturgies.
Students must also complete an intercultural encounter requirement, which is arranged by the college.
FREQUENTLY ASKED QUESTIONS
Does my parish placement need to be in Montreal?
No. We are happy to work with you to arrange a placement closer to where you live. The classroom work still takes place in Montreal, though there are options for attending a portion of this work via distance education.
Are there any additional costs?
Students pay an additional $550 fee in the In Ministry Year to off-set the costs of the inter-cultural encounter. There are no payments to the placement ministry setting or from the ministry setting to the college.
Can I do my placement in the church that is sponsoring me for ordination?
In general, no. Part of the function of the In Ministry Year is for students to come to a new congregation and be recognized as a religious leader. That doesn't always happen in sending congregations, which may have many memories of and ways of relating to the student that aren't conducive to exercise religious leadership. Further, we want students to be exposed to a variety of forms of ministry practice and a placement in a new congregation is one way to bring that about.
Does my ministry placement need to be in a church congregation?
No. Christians exercise religious leadership outside the walls of church buildings and it is not uncommon for ministry placements to be in social service ministries or other non- or para-ecclesial settings. For students who are preparing for ordination, it will be important to pay heed to the guidance of one's bishop and commission on ministry, as well as to college faculty, in discerning what kind of placement is most appropriate for the In Ministry Year.
Can I do the In Ministry Year on a part-time basis?
Yes. Many of our students have found that spreading the requirements of the In Ministry Year over two years, with commensurate reductions in coursework and placement hours, is more conducive to their personal schedule and needs.
Questions? Ask us about the In Ministry Year