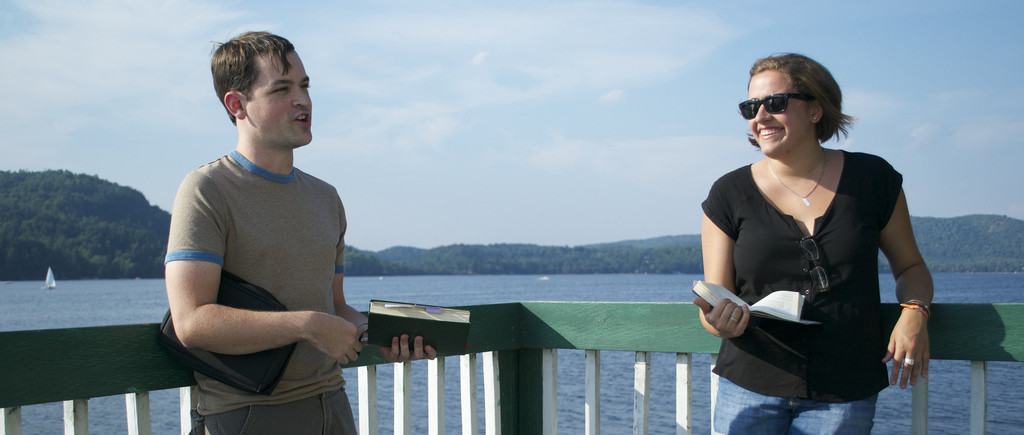 If you are thinking of Seminary, we are glad you have found us. Whether you are just starting your exploration, or are well on your way to making your decision, there are many reasons why you should study in Montreal.
Excellent Education
All academic courses, like Bible, Theology and Church History are taught at McGill where you will earn a McGill B.Th., in the course of your M.Div. studies. Our students have found that studying alongside other students from different departments at McGill is both exciting and thought-provoking. It will be an excellent preparation for your future ministry in the real world. Pastoral courses, like mission, preaching or pastoral care, are held with other students preparing for ministry-in an ecumenical setting which is open, accepting and prayerful.
Wonderful Benefits
We have all the benefits of the liveliness of being adjacent to the McGill campus, and everything that Montreal has to offer, we are also a small institution. Here students are nurtured and challenged to become everything that God is calling them to be. In a recent survey of our graduates there was one comment that was repeated again and again: "I was allowed to explore and to experiment in a safe environment; they let me be who I was."
MDTC is fully accredited by the Association of Theological Schools, and the M.Div. you earn here can lead right into the mission field. Our courses are offered on a full or part time basis. Full tuition scholarships are available to students who have completed a B.A. or a B.Sc. with a 3.2 GPA. Take the time to find out more about us, using the links below.