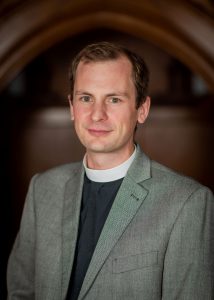 Principal Jesse Zink looks back on the fall 2020 semester:
In a normal, non-pandemic year, the focal point of the college's week is our mid-day Eucharist and lunch every Wednesday. It is when the college community gathers to pray for one another and the world, celebrate the sacraments, and catch up with how everyone is doing. Every week, the talent and enthusiasm for ministry I find around these two tables—the altar and the lunch table—gives me fresh energy and renews my determination in this work.
Those tables have been quiet in recent months. In response to the pandemic, the college has shifted to a virtual semester: our worship, our teaching, and our community life are mediated through Zoom. Part of my learning in this unusual semester is that the online environment is a table of its own. Like our physical tables in the college, it is a table to which students from many different backgrounds and walks of life are drawn, from the young person recently finished with an undergraduate degree to the student returning to school after decades in the workforce to pursue a vocation to ministry.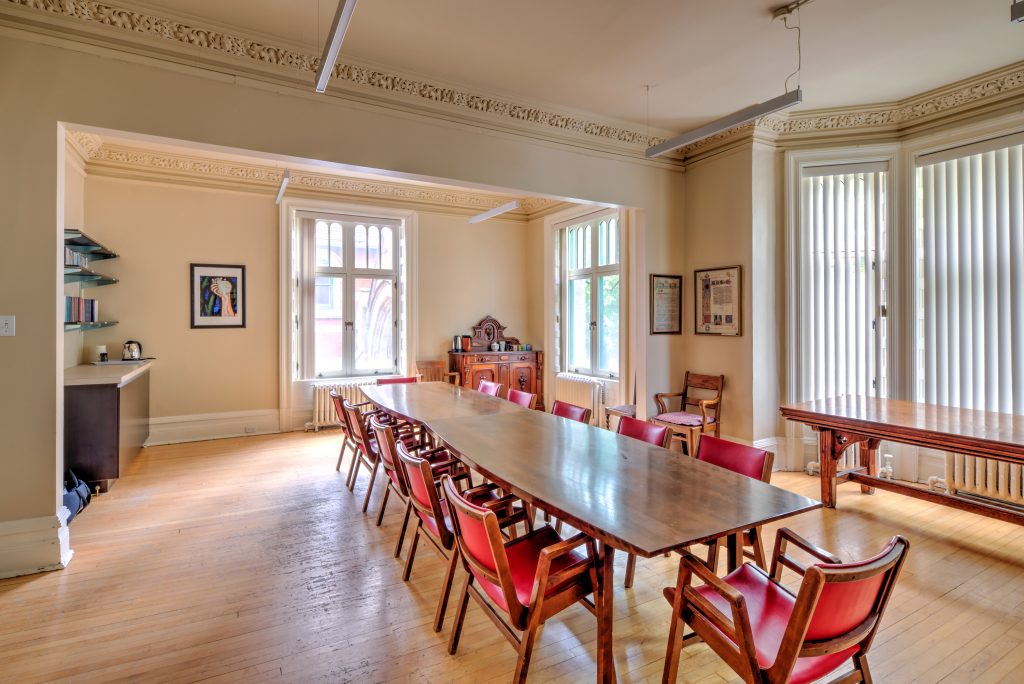 Around this virtual table and in spite of the pandemic, the fall semester at the college has been full. I have continued to see students grow as leaders in the church. They continue to engage with new material in the classroom and think deeply about how God is calling them to ministry. These conversations happen against the backdrop of a world in which so much is changing, seemingly all at once. Black Lives Matter, climate change, migration, indigeneity, a can't-take-your-eyes-away American election, and so much else are all part of our conversation and learning about good news, Christian mission, and church leadership. Students are also creating new virtual tables of their own. In their field placements, they are helping lead congregations that continue to adapt to the reality of virtual worship and learning. Students are leading adult education sessions on racism, methods of prayer, and much else.
I have found my way to new online tables as well. One of the highlights for me of the fall semester has been teaching an online course on the Gospel of Mark that has drawn scores of people from as far away as the Yukon, North Carolina, and many points in between. The huge enrollment has been gratifying, but so too has been the quality of learning and discussion. The Gospel of Mark was written against the backdrop of a tumultuous and changing world and it doesn't take much imagination to hear Jesus speaking out of that context and directly into our own. The course is one indication of the college's continued commitment to inviting more people to join our table at the college. We believe that formation for discipleship and ministry should be accessible and engaging not just for those preparing for ordained ministry but for all members of the church.
Another highlight has been a smaller virtual table. In a non-pandemic semester, the community would gather on Friday morning for Eucharist and breakfast. This semester, however, we have been gathering in small online groups for the practice of Gospel-based discipleship, a way of reading the Bible that makes us attentive to how God is speaking to each of us through the text and what we are being called to do as a result. Gathering with my small group every Friday morning over the computer has reminded me of the transformative potential of small groups of committed Christians. Each week, I hear God say something new to me and see God calling our students to new work in the world. God continues to work in this pandemic calling forth new leaders.
All of us at the college long for the day when we gather again around our physical tables. But we also realize that the virtual tables that sustain us during this pandemic are providing opportunities for new growth in an uncertain time.