(La version française est disponible.)
Montreal Diocesan Theological College and the United Theological College have taken significant steps forward in the first five months of their new strategic alliance. Since announcing the alliance in January of this year, the two colleges have negotiated a Memorandum of Agreement formalizing their commitments to one another; reached an agreement with the United Church of Canada for the continued support of French-language education; outlined a joint strategic planning process to lay the groundwork for a future together; and begun the process of integrating operations in a single building.
"What these last months have demonstrated is the strong commitment of these two colleges to one another," said the Rev. Canon Jesse Zink, who is principal of Dio and will serve as principal of the combined college in the coming year. "We've gotten to know one another a lot better, thought long and hard about how we are called to relate to one another, and done all of this in a spirit of mutual trust."
As part of the strategic alliance, UTC is completing the sale of its building on University Street in Montreal and moving into Dio's building. UTC will continue to be known as "UTC at Dio" and the two colleges will function as two programs in one building under the leadership of one principal. A Memorandum of Agreement between the two colleges that formalizes this relationship was unanimously adopted by both Boards of Governors at their meetings in April. The MoA commits Dio to offering a program of study that meets the requirements for ordination training in the United Church of Canada, adds UTC faculty members to Dio's staff, and ensures the continuation of a robust United Church identity and ethos in the combined institution. A summary version of the Memorandum of Agreement is available online.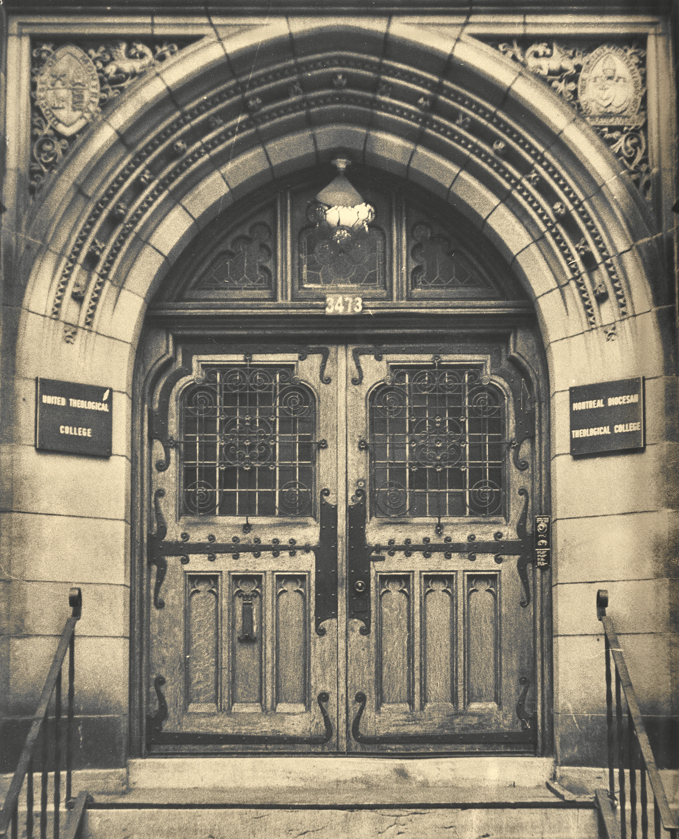 "These months of conversations between principals and Board chairs, and between Boards, have been a time of learning and discovery.  We've come to understand each other's gifts, strengths, and unique culture and what each has to offer and receive," said the Rev. Dr. Maylanne Maybee, UTC's Interim Principal.  "This is the foundation of a solid partnership." 
Dio also negotiated a separate agreement with the Ministries in French office of the United Church of Canada. This ensures that French-language training currently offered at UTC will now be open to all students regardless of denomination.
"We have a long-standing relationship with UTC," said Rev. Éric Hebert-Daly, Responsable des ministères en français. "It's been a pleasure in these last months to learn more about how this relationship can continue with Dio. All of us share a strong desire for more preparation for ministry in the French language."
The strategic alliance between the two colleges lasts until the summer of 2022. During the coming year, the two colleges will undertake a joint strategic planning process to explore and plan for the formation of an Anglican-United college in Montreal on a long-term basis. "These last several months have been fruitful," said Canon Zink. "But we understand that in order to lay the groundwork for a sustainable future, we need to learn more about what we want to do and what we bring to the work—so we can be assured of our long-term flourishing. That is the work that lies ahead of us."
The strategic alliance does not change the two colleges long-standing relationships with The Presbyterian College and the School of Religious Studies at McGill University, two key partners in the work of theological education.
"The church is changing and will continue to change as a result of the pandemic," said Canon Zink. "As we look to the emerging outlines of the church after the pandemic, this is an exciting time to be in theological education in Montreal."