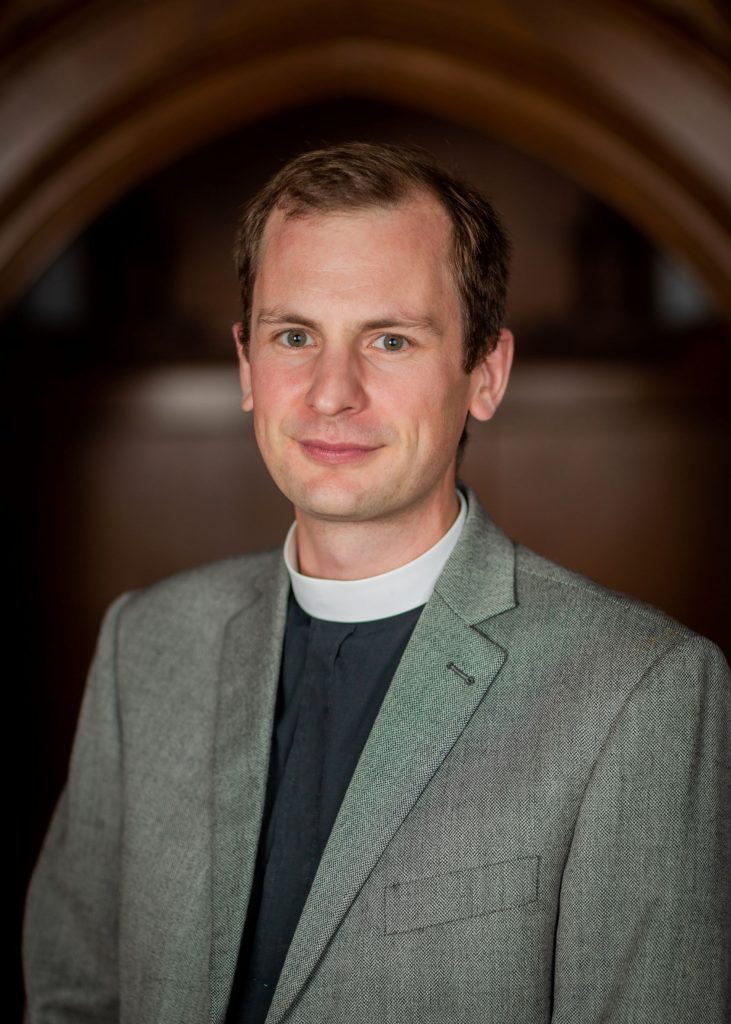 Dear friends,
One of the highlights of this fall semester for me has been the opportunity to teach a new course we've called "Luke: A Journey with Jesus." The title was a deliberate choice. Luke's gospel constantly reminds the reader of the importance of travel and movement. The great middle portion of the gospel, from chapters 9 to 19, is about Jesus' journey to Jerusalem. In the Acts of the Apostles (Luke's sequel to the gospel), Jesus' followers are constantly on the move. One of the key verbs in the gospel is "to have compassion," a metaphor for God's grace. Luke uses it three times and all at times of movement: when Jesus raises the widow's son while traveling (7:13), when the Good Samaritan rescues the wounded traveler (10:33), and when the father of the prodigal son rushes out to welcome him home (15:20). As I've said many times in class, if you want to be Jesus' follower you must—in some form or fashion—be on the move.
What is true for Jesus' followers is true for theological colleges as well: we can't stand still. This semester we've begun to see ways in which this college is on the move. The Luke course is a good example. For one thing, it was designed for a non-traditional student body. Rather than targeting people preparing for ordained Christian ministry, the course was meant for people who may not be able to commit to a full degree but are eager to grow in their own ministry and understanding of the gospel. Rather than meeting in person in traffic-choked downtown Montreal, we met online in a virtual classroom. And instead of meeting for a full semester, we met for five focused sessions.
The results have been profound: we had students on dozens of connections, in a range of dioceses in the United States and Canada, and across multiple time zones. Some people chose to take the course as an individual. Many others gathered in living rooms, rectories, or parish halls to listen and learn as a group. I was repeatedly moved by the level of engagement and learning that took place. As I prepared for each class, I was continually reminded what a great wealth of resources there is in the Bible, if only the church could quiet down long enough to listen.
The Luke course is just one of the many ways we're trying new things at the college as we seek to move to the new place to which God is calling us as a community. Stay tuned for details of a new offering in the winter that will provide resources and curriculum to congregations to lead Bible studies and enhance the vitality of theological education at a congregational level.
There is movement apparent in other aspects of our community life as well. Our growing student body is demonstrating incredible potential and growth as they make their way through their degree programs. In chapel services, in the classroom, and around the meal table, our students show their deep commitment to an ongoing journey with God in Christ. Our Board of Governors is hard at work on new initiatives and new ways to ensure the college has the support it needs to continue to experiment and adapt to the new world in which we find ourselves. As I have traveled to parishes, dioceses, and church events in Quebec and far beyond, I have been reminded again and again of the deep connnection that many people have to this college and the abundant resources we have to offer to the church.
As this semester comes to an end and Christmas approaches, I give thanks for the great journey God makes to us in the Incarnation and pray that we too can have the faith to carry on the way God has set before us.
Yours faithfully in Christ,
Jesse Zink