A reflection by Bram Kranichfeld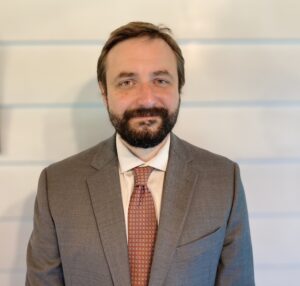 I was blessed to have been placed this year at St. James Church in Essex Junction, Vermont. To have been part of this faith community as an assistant minister was a tremendous experience for me. I received focused instruction from an ordained minister and was able to experience ministry in a congregational setting.
To have received the tutelage of an ordained priest was invaluable in my formation. I was able to observe and assist my supervisor in all her ministerial roles, from liturgical leader to pastor to administrator. She was always available to answer my questions, no matter how inconsequential they might have seemed
It was also deeply meaningful to be in a congregational setting. This experience has also solidified what I now understand to be a call to parish ministry. To be part of a faith community and to experience the stability of a parish setting deeply resonated with me. I got to know the dynamics of this community and the relationships within it. Particularly, this experience deepened my understanding of ministry and pastoral care in the context of a congregation.
It was also a blessing, maybe counterintuitively, to have had this experience during the pandemic. There was rarely a week where we knew what to expect regarding Covid restrictions or the rate of new cases. I got a front row seat to the kind of adaptive leadership and decision making demanded by the challenges of the pandemic. I am grateful to have had this experience as we continue to move through these liminal times.