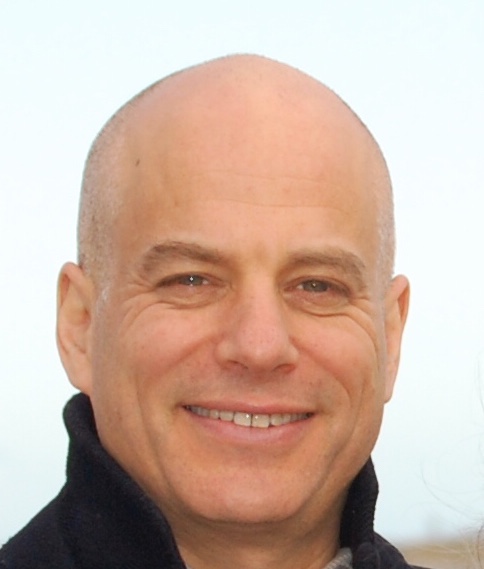 Dio graduate Bob Bergner writes:
Since my graduation from Dio in 2008, I have pursued a varied ministry.  I spent the first couple of years dividing my time between work as a Canadian Federal Corrections Chaplain—work that I had begun even before the end of my seminary studies—and a curacy at St. George's Place du Canada where I had also spent my in-ministry year. Both of these ministries were highly rewarding largely because of the extraordinary people with and among whom I worked—whether inside prison walls, on the streets outside, in St. George's parish or at the Tyndall/St George's Community Center.  From these initial ministries, I headed south to complete a chaplain residency and units two through four of CPE at Yale New Haven Hospital.  What can one say about CPE?  It's grueling and life-changing.  Everyone should do it.
For a year following my chaplain residency, I continued on as a per diem chaplain at hospitals in New Haven and New York City and then took a more permanent job as the interfaith chaplain at Seabury, the life care community affiliated with the Episcopal Church in Connecticut.  Again, the principle rewards came from the marvelous people—residents and staff—with whom I worked.
Unfortunately, Seabury is located 45 miles from my New Haven home.  After five years of commuting those miles by car, bus and bike, I did what for me, a self-described vocational chaplain, had been the unthinkable—I accepted a call to be the half-time parochial priest-in-charge.   And the blessings have poured in:  a community of exceptionally kind, generous, committed parishioners who share their lives of faith and service with me; a lovely six mile bicycle commute; any number of musical projects that I now have time to pursue; etc.  It's like a Gospel adage made real: I gave up what I thought was my life and received a life much greater than I could have anticipated.
As for my time at Dio/McGill, I feel I must begin by observing what may a perception shared by many reading this newsletter:  for me, seminary was a demanding and challenging experience, and not without its struggles. Requirements of academic coursework at McGill were sometimes difficult to reconcile with other, extensive demands on my seminarian's schedule.   And, amidst all that official activity, it was sometimes difficult to find or create opportunities to share and express more personal aspects of my faith, experience and spiritual understanding.
That said, there were numerous positive aspects of my time at Dio/McGill that deserve highlighting.  Repeating myself yet again, the most important thing was the people.  Dedicated, caring, intelligent, faithful Dio students and faculty were, and continue to be, an inspiration.  To name just a few examples: I love receiving Lyndon Sayers' facebook postings that reflect the essential social justice work he does in his Virginia community.  I am delighted that Jen Bourque continues to serve in her excellent way as interfaith chaplain at the Montreal Childrens' Hospital.  And, I never forget Dr. Ellen Aitken's admonition to me, 'Excellence is not perfection!' or her encouragement as, especially during my McGill BTh years, I strove to shed the skin of earlier academic mediocrity.
My seminary internships, during academic years and the intervening summers, and my in-ministry placement were all tremendously positive experiences.  Two of my academic year internships/placements—with Deacon Peter Huish at Corrections Canada and with Canon Ralph Leavitt at St. George's Place du Canada—led immediately to remunerated ministry work.  A third with The Reverend Gwenda Wells in the McGill University Chaplaincy helped me to see the value for ministry of my creative and scholarly abilities. Summer internships, first at the Anglican Communion Observer's Office at the United Nations and then at Anglican Communion headquarters in London, England, exposed me, in quite a thrilling way, to the workings, possibilities and stumbling blocks of our worldwide Anglican/Episcopal community.
Finally, the scholarly rigor demanded by McGill and Dio professors, while perhaps less than ideally calibrated in quantity, was the catalyst for a radical transformation of my self-perceived, and actual, academic capacity—a transformation that was explicitly acknowledged by my professors and that has served me well every day since, whether preparing for weekly sermons or completing, as I just did a few months ago, a masters degree with a concentration in psychology at Harvard.  PhD anyone?
Thanks, Dio!  A la prochaine!