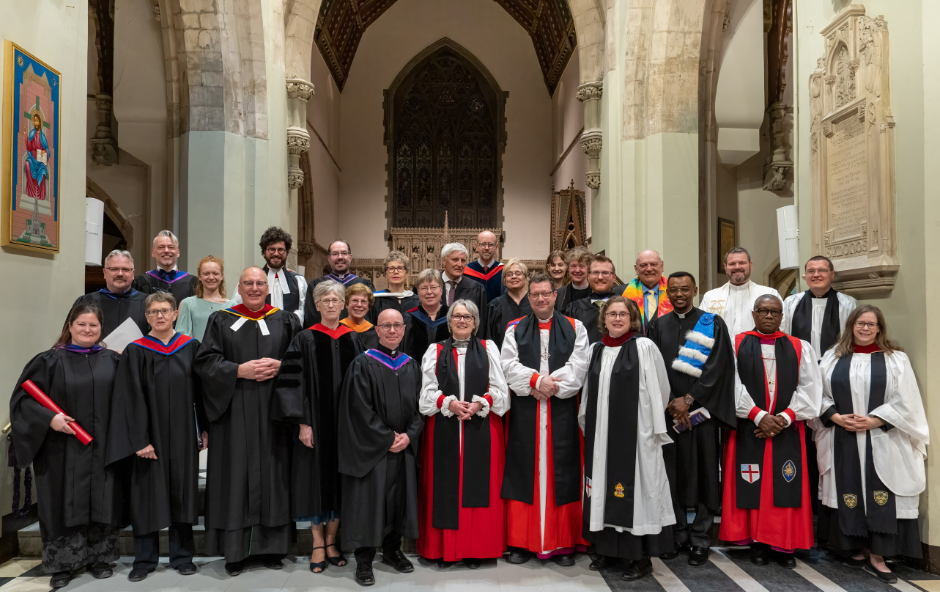 On May 8th, Montreal Dio & United Church Studies at Dio had its first convocation as an ecumenical college, hosted this year at Christ Church Anglican Cathedral. It was a joyful time for celebrating the accomplishments of the college's graduates and for looking back on a successful year of transition.
Representatives from the Anglican dioceses of Montreal and Quebec and the Nakonha:ka and Eastern Ontario Outaouais regional councils of the United Church were present along with friends and colleagues from The Presbyterian College, making it a truly ecumenical celebration. The service opened with an act of unity between Dio and the former United Theological College. Volunteers from the board, faculty, and student body joined together to publicly recognize that "Montreal Diocesan Theological College & United Church Studies at Dio are one in the household of God." Acting Principal Eric Dyck and Chaplain Norman Robert Boie worked hard over the preceding weeks to create a liturgy that reflected the ecumenical nature of the college and celebrated the new era into which the college is entering.
Cash prizes were awarded to several students for their various academic and pastoral accomplishments. This year, two honours were extended to people outside the college whose ministries have positively impacted the wider church. The Rev. Patricia Lisson received the honorary Doctorate of Divinity in recognition of her decades-long social-justice informed ministry. The Craig Chaplin Award, formerly of the United Theological College, was awarded to Ken DeLisle, a recently retired United Church minister. This award recognizes the life's work of an LGBTQ+ minister and celebrates their courage and commitment to social justice.
Bishop Ogé Beauvoir, retired Suffragan Bishop for the Episcopal Diocese of Haiti, gave the convocation address. He stressed the value of ecumenical formation for ministry in an ever-diversifying church and society and ended by encouraging graduates to seek not to be successful, but to be faithful.
The college community was delighted with a turn out of over 150 guests, many of whom stayed to celebrate at a reception in Fulford Hall after the ceremony.
Photo by Janet Best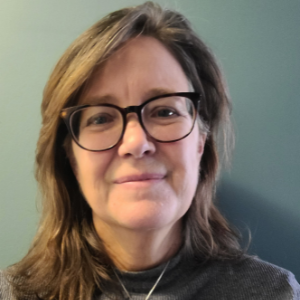 Marlene Buwalda-Liao, United Church Testamur
"Over the past year I have interacted with such gracious people. I realize again why I love being on my journey with God. The love and support of such a diverse group has broadened my understanding of my faith, and my understanding of why a healthy spiritual life is so important for the healing of the world."
Marlene Buwalda-Liao was born into a Dutch immigrant family, as the fourth of six children. She worked in her family's marina business and then attended Trent University, finishing with her BSc in economics and mathematics. She began a career in finance, beginning in back-office administration working her way up to becoming a portfolio manager. During those 15 years, she obtained her Chartered Financial Analyst Designation. Feeling something was missing, she listened to God's call to become an international missionary in Taiwan with the Presbyterian Church in Canada. She returned to attend seminary and received her M. Div. from Knox College, in Toronto. Moving to Muskoka, after meeting her husband, she helped two churches form and run successful outreach programs. She began attending Trinity United Church, where God's pull toward Ordained Ministry was renewed.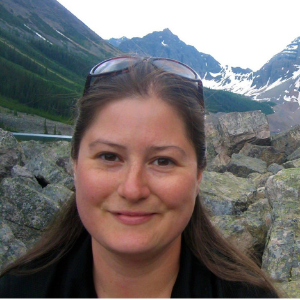 Jessica Gauthier, Master of Divinity and United Church Testamur
"I've learned that I am that precious coin which was lost, which God now celebrates finding with friends and neighbours. My joyful task now is to help others discover their value."
Born and raised in Western Canada, Jessica Gauthier's passion for learning began at home with her mother, who taught her how to read. She is currently somewhere around "Grade 29," having obtained a B. Mus. from Mount Allison, followed by her L. Mus. and M. Mus. in Vocal Performance, and her B. Th. Honours from McGill, where she is currently completing her M.A. in Theology. In addition to work as a concert and recording artist, she has interpreted several operatic roles. In Pierrefonds, where she learned French and gave music lessons along the way, Jessica has lived with her loving husband Michel Gauthier for almost twenty years. Ongoing discernment led to her candidacy for ordained ministry in the United Church in 2021. The Master of Divinity in United Church Studies has confirmed her sense of vocation, as does being the Worship Leader at Presbyterian College. Jessica finds deep joy in travel, learning, worship, teaching, and gardening.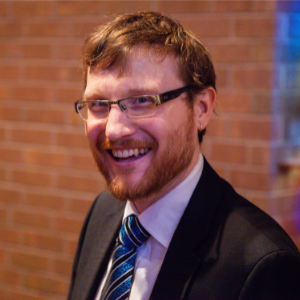 Peter Lekx, Licentiate in Theology

"I've learned that I am that precious coin which was lost, which God now celebrates finding with friends and neighbours. My joyful task now is to help others discover their value."
Born in Saskatchewan and raised in Manitoba and Southern Ontario, Peter Lekx now considers Montreal his home after having lived in the United States for much of his adult life. He grew up as a Baptist PK (pastor's kid!) in a musical home, kindling a future career as a professional musician: Peter has performed across Canada and the US on Baroque violin & viola, and holds music degrees from Wilfrid Laurier, Penn State, and Boston University. As an adult, he found his home faith community in the Anglican church, with its commitment to liturgy, worship, and social justice. After discerning a calling to ministry while working at Capernwray Quebec Bible Centre, Peter began studies at Dio in the fall of 2018, and is on the ordination track in the Diocese of Montreal. He lives in the West island with with his wife Rebecca and their three young children.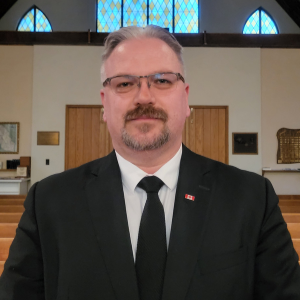 Áron Molnár, United Church Testamur

"The story of Jonah strikes a sensitive chord, because there are a lot of similarities with my life. I want to use my former experience completed with my newest studies to be a better servant, and a better man."
Áron Molnár grew up in Transylvania, Romania. After attending a music elementary school and a protestant high school he started his theological studies in Sárospatak, Hungary, and finished in Cluj-Napoca, Romania. He started his ministry in 2006 in the Hungarian Protestant Calvinist Church, serving and preaching in different configurations, until 2013, when he immigrated to Canada with his family. In 2019 the First Hungarian United Church in Montreal reached out to him, and invited him to be their pastor. He spent the past year in Dio's United Church Studies program, attaining the requirements for ordination in the United Church of Canada in order to fulfill this call and return to ministry. In addition to ministry, music plays an important role in his life. He plays several instruments and likes to teach music to children and adults as well.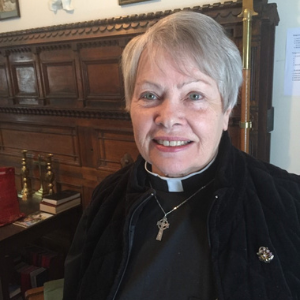 The Rev. Mildred Gene Sparkes Ross, Certificate in Theology

"I believe that only God knows the future so I face tomorrow with faith that has been strengthened with the studies from the Advanced Reading and Tutorial Program offered through Montreal Dio and with the guidance of my mentors the late Rev. Dr. Deane Moffat and his wife Rev. Doreen Moffat. May we continue to grow in grace and in the knowledge of our Lord Jesus Christ. To God be the glory!"
Gene grew up in the Eastern Townships of Quebec on a dairy farm with kind parents who instilled a love of God, family and respect for creation. She always enjoyed reading and learning and decided at an early age to become a teacher. To further this career she studied at MacDonald Teachers' College receiving a Diploma of Ed., B.A. and Masters of Education Degree in progress at Bishop's University and received a Certificate of Special Education at McGill. She taught in private school and in public schools for twenty eight years in primary, elementary and secondary levels. She has worked alongside her husband of fifty three years, Dean, in both school and church. She found a real joy in ministry and began discerning for ordained ministry by enrolling at Montreal Dio. She was approved by ACPO and was ordained deacon in 2017 joining the Saint Francis Deanery Team Ministry of the Diocese of Quebec.