La version française est disponible.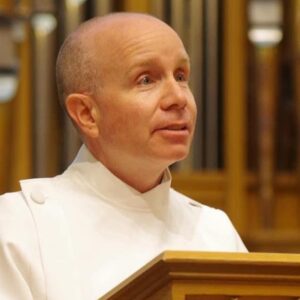 Thirteen years ago the United Theological College and la Table des ministères en français of the United Church of Canada entered into a partnership to ensure the existence of opportunities to train for ministry in French. In 2021, Montreal Dio signed a similar agreement, ensuring that the partnership continues within the newly ecumenical college configuration. The partnership guarantees that francophone ministers and lay people will have access to faith-based education and ministry formation. "This type of training in Protestant denominations is not common," says Éric Hébert-Daly, Responsable des ministères en français. "We need a place in Canada where francophones who are responding to a call from God can do their training, and at the same time, we need a space where lay people can deepen their religious and spiritual knowledge. A good number of our parishes don't have the capacity anymore to offer Christian education in French to new people. This partnership allows us to better respond to these needs."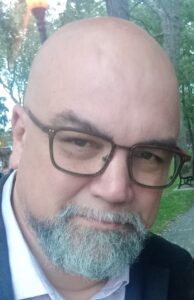 This year, Ministries in French hired Martin Bellerose as the director of French formation at Dio, replacing the previous director Angelika Piché. "The brunt of my work is to assure that there is French ministry training available at Dio for students coming from the United Church," says Martin. "There are two main objectives to this project: offering courses in French for ministry candidates, and offering courses in continuing education to better respond to the needs of local churches."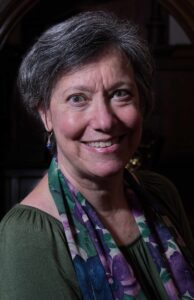 Meanwhile, Dio has separately hired Clara Maranzano as the Coordinator of French and Bilingual ministry. She is responsible for supporting non-francophone students to learn French, and providing resources for French ministry to students who have the intention of working in French or bilingual ministry settings. In the spring, she will be leading an intensive course on French for ministry, leading to a Certificate in Bilingual Ministry. This program is meant for people whose first language is not French, as well as for francophones who want to improve their knowledge of the cultural nuances of the francophone Protestant church and the relevant vocabulary.  "This program prepares candidates for ministry, but also all people in positions of leadership in the church to deal with the reality of Quebec, a province that is proud of its language and francophone culture," says Clara. "Being  functional in french is an essential condition to sharing life and the Christian journey with the community in and outside of the church, in the context of Quebec and in all other francophone communities." 
Clara and Martin are helping to ensure a future for Protestant ministries in French. "Only history will tell us the results of this beautiful adventure," concludes Martin.